So you finally did it – after countless hours going over your resume and networking and doing all sorts of applications, you scored that internship!
But the work doesn't stop there; it's actually just beginning. You may have gotten the internship, but you still need to do some legwork in order to have a successful time at your chosen company. After searching multiple sources for the best tips on having a successful internship, we've chosen ten important pieces of advice when it comes to being the best intern you can be:
1. To start, make sure you have done your research on your new employer and come in with a good knowledge of the company's culture and what they do!
2. Don't look at your position as that of "just an intern." You should be treating it as a real job and going in every day with a positive and eager mindset.
3. The small things go a long way – always arrive early and be on time to events. Remember to ask for new tasks once you've completed others. Paying attention to detail is key!
4. Don't be afraid to ask questions! The whole point of your internship is to learn, and you can't do that if you're sitting back and letting things pass you by.
5. Remember to be networking while on the job. If possible, find a mentor who you can still keep in touch with after your internship is complete. Mentors are wonderful sources for job advice in the field you're interested in, and they can often help you when it comes to finding a job post grad.
6. Ask for feedback and constructive criticism along the way. No one gets things perfect the first time around, and it's best to learn from what you are doing rather than remaining stagnant. Now is the time to learn and grow from your experiences! Your employer likely has many years of experience in the field you're passionate about, and their input is invaluable.
7. Advocate for yourself while remaining respectful. In no scenario should your internship bear a resemblance to that of Anne Hathaway's in The Devil Wears Prada.
8. Remain positive! Sometimes the work you do won't be thrilling but having a good attitude goes a long way for employers. Showing your enthusiasm and eagerness to learn is key.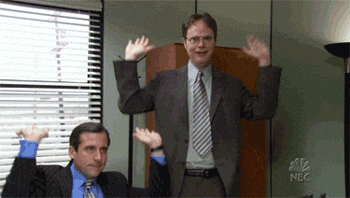 9. Look at your internship as an opportunity instead of a resume booster. It is so much more than a new line you can put on your resume.
10. Finally, dress professionally! It's another way to show how important your position is to you, and it's an impressive way to put your best foot (or shoe!) forward.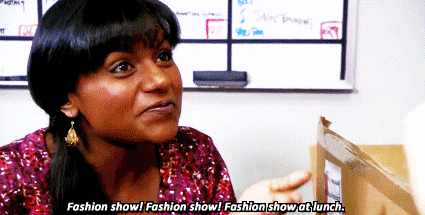 Good luck, Captains! You've got this.